SUPERMOTO TWIN DISCS BRAKE CALIPERS // BLACK
Regular price

Sale price

$944.00
WHAT THE KIT INCLUDES

2 brake calipers
2 sets of brake pads with carbon compound
2 plates for opening the brake pads
4 screws with washers for the caliper fixing
small parts for the brake fluid hoses fixing
SPECS

monobloc triple bridge design
radial mount
small size and low weight
great braking control
overall balanced system
hard anodising
discs available Ø 240 and 260mm
WARNING

the twin discs brake system must be used together with these parts (sold separately):

triple clamps 200mm wide
master cylinder 16x16mm
twin discs front wheel hub
brake discs Ø240 or 260mm
twin discs fork feet kit
couple of brake fluid hoses
holeshot device
Hurry, only 2 items left in stock!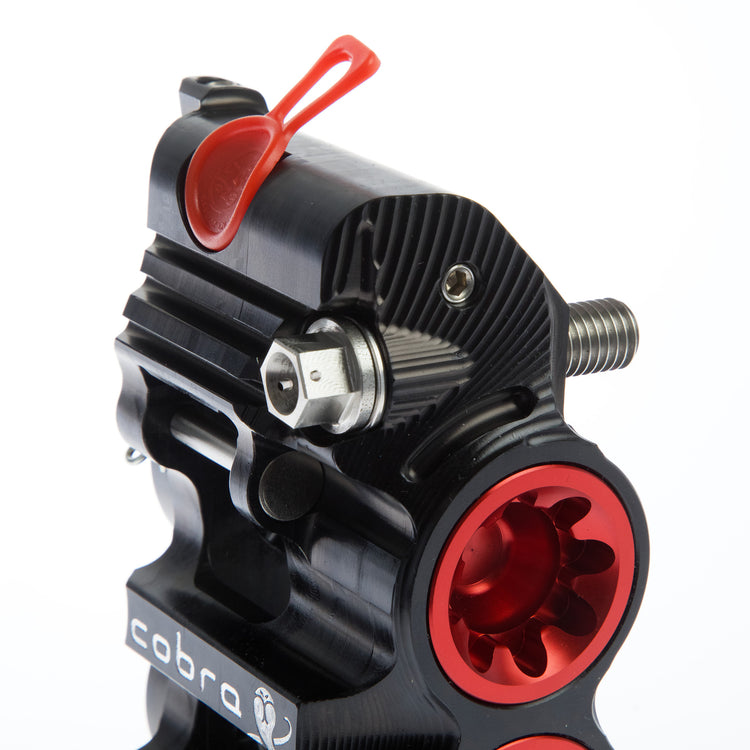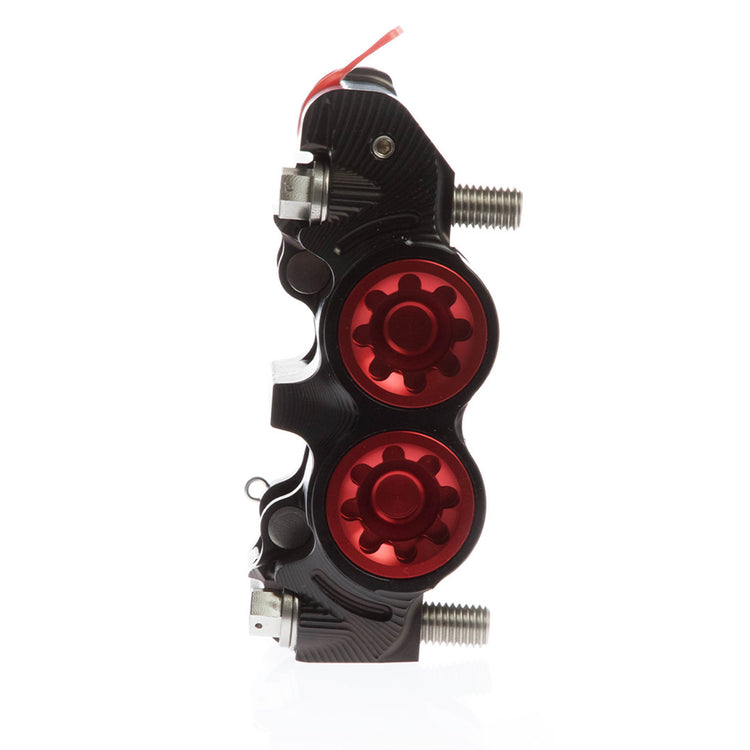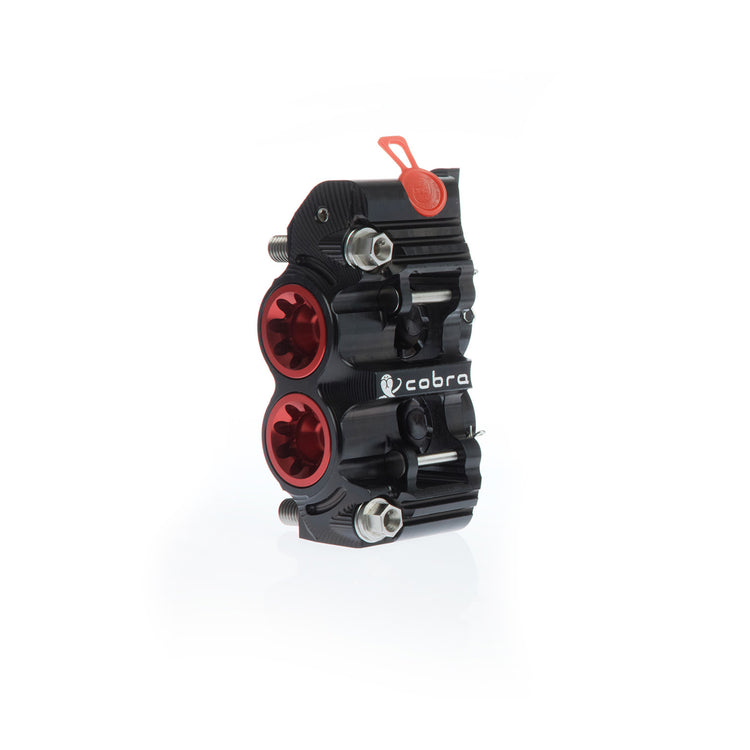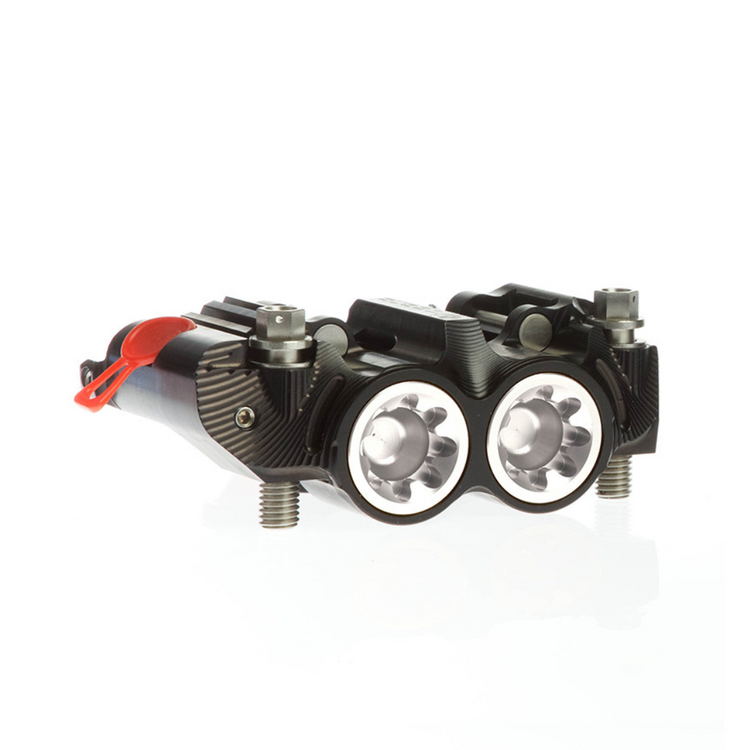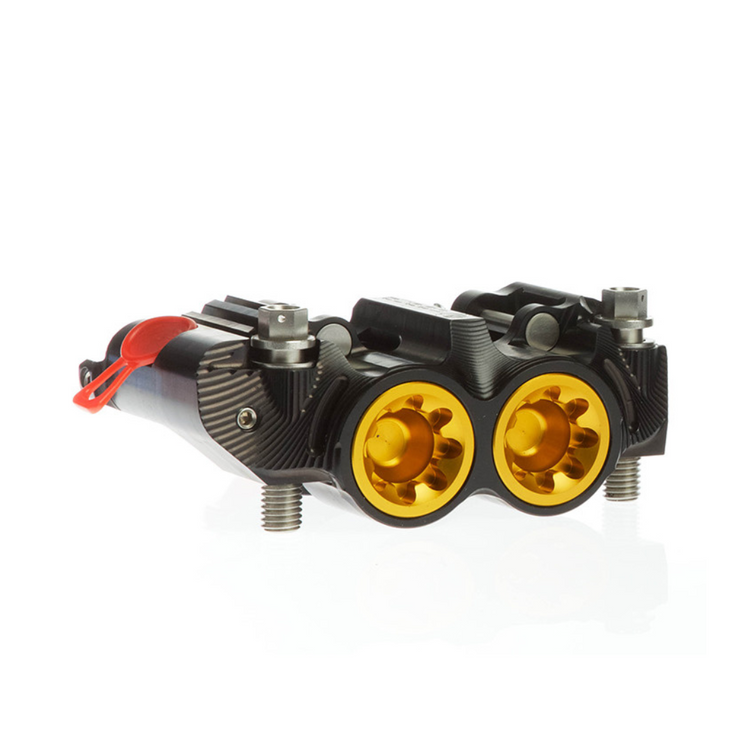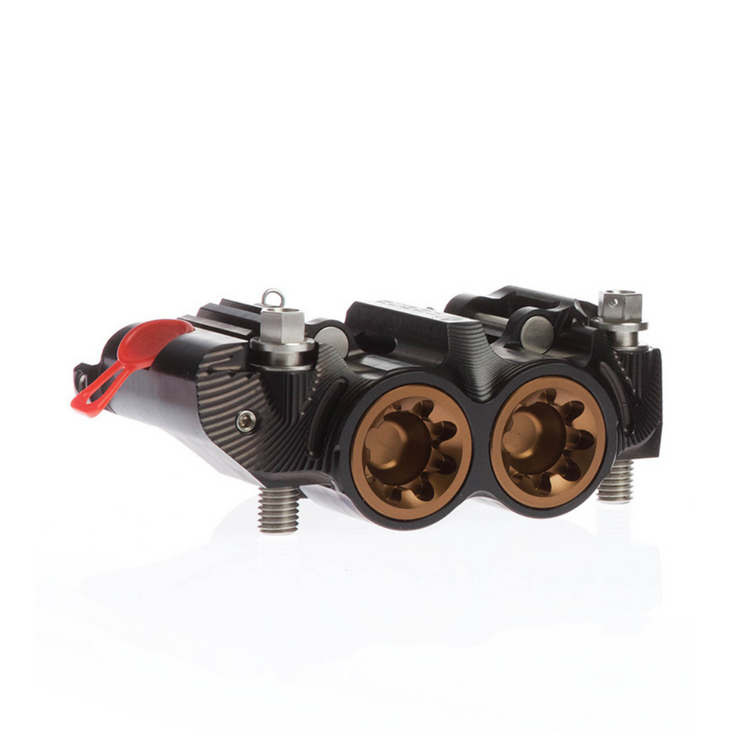 WARNING: the twin discs brake system must be used together with these parts (sold separately):
- Triple clamps 200mm wide
- Master cylinder 16x16mm
- Twin discs front wheel hub
- Brake discs Ø240 or 260mm
- Twin discs fork feet kit
- Couple of brake fluid hoses
- Holeshot device

DESCRIPTION
All the companies have their main product, the first one around to which all the other products are developed.
Completely renewed in 2021, the COBRA (COmpact BRAke) TWIN DISCS BRAKE SYSTEM represents the only choice to join together top performances, reliability and attention to detail - typical of the Design approach - applied to the races needs.
Developed with the best S1GP World Championship teams, it represents the state of the art in Supermoto class, without doubts.
The main advantage in comparison with a single disc brake system is the great braking control: the "secret" is the diameter of the discs (available 240 and 260mm), the have as well a reduced gyroscopic effect thanks to a perfect balance between dimensions and thickness.
The result is an overall balanced system that offers a great feeling to the driver, that allows hard brakings until the center of the turn and on the off-road sections of the tracks.
The MONOBLOC TRIPLE BRIDGE design of the COBRA calipers, the RADIAL mounts and the features of the solid ERGAL 7075 T6 aluminum ensure together high stiffness to the whole brake system, low weight and the best performances consistency from the first to the last lap of the race.
The great attention to the CNC machining tools paths is intended to enhance the shapes and their sculpt nature and the hard anodizing finishing safeguards the calipers from the untimely wear caused by the dirt sections of the tracks.
The kit includes:
2 Brake calipers

2 Sets of brake pads with carbon compound

Small parts for the brake fluid hoses fixing

2 Plates for opening the brake pads
Guarantees
EXCELLENCE
Very high quality and utmost care in design and manifacturing, with less bulk and greater versatility.
PERFORMANCE
Unique and innovative
high-end products designed, tested, and developed with the best world pilots.
ASSISTANCE
On track technical support at the main race events for the service of the entire product line, with the aim of the maximum race performance.