SUPERMOTO FORK FEET FOR TWIN DISCS BRAKE SYSTEM
Regular price

Sale price

$636.00
WHAT THE KIT INCLUDES

2 fork feet offset 25mm (31mm on TM feet)
2 brackets for calipers (available for discs diameter 240 and 260mm)
2 fork guards connections
1 front wheel axle diameter 25mm
1 side spacer for COBRA Twin Disc Front Hub
SPECS

offset 25mm (31mm on KYB 48 TM)
wheel axle Ø 25mm
clamping screws aim toward the outside
feet and brackets machined from solid ergal 7075 T6
black hard anodising
WARNING

the kit is designed to be used together with triple clamps 200 or 198mm wide
Hurry, only 5 items left in stock!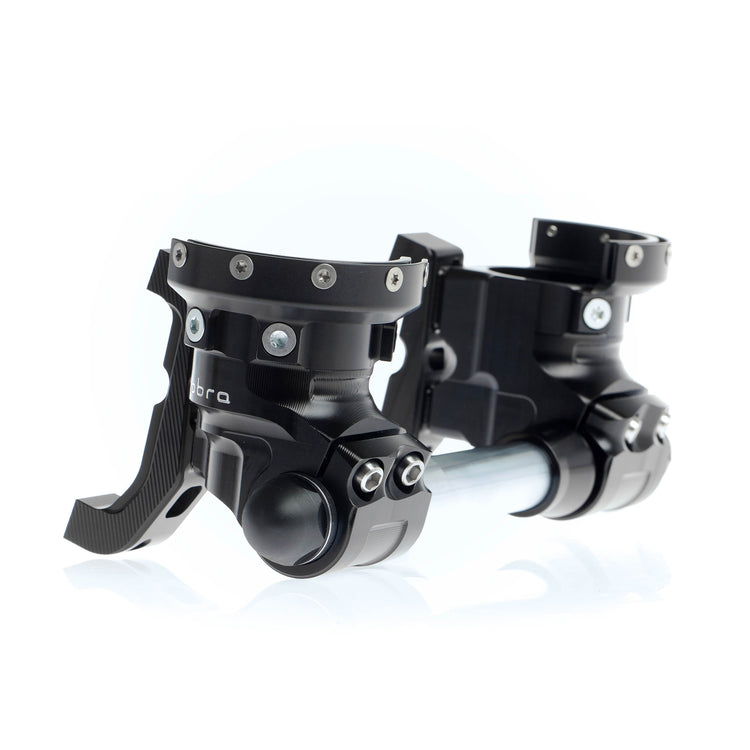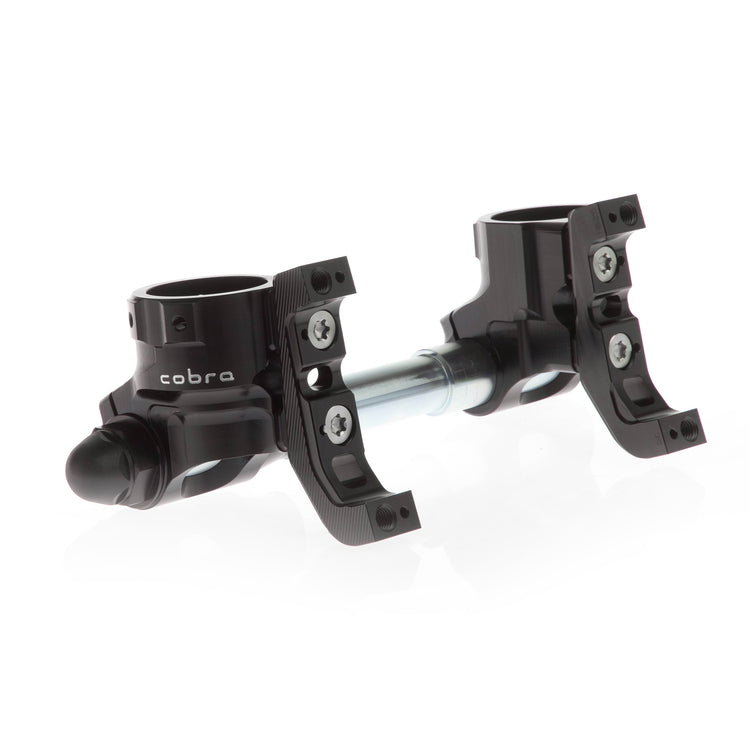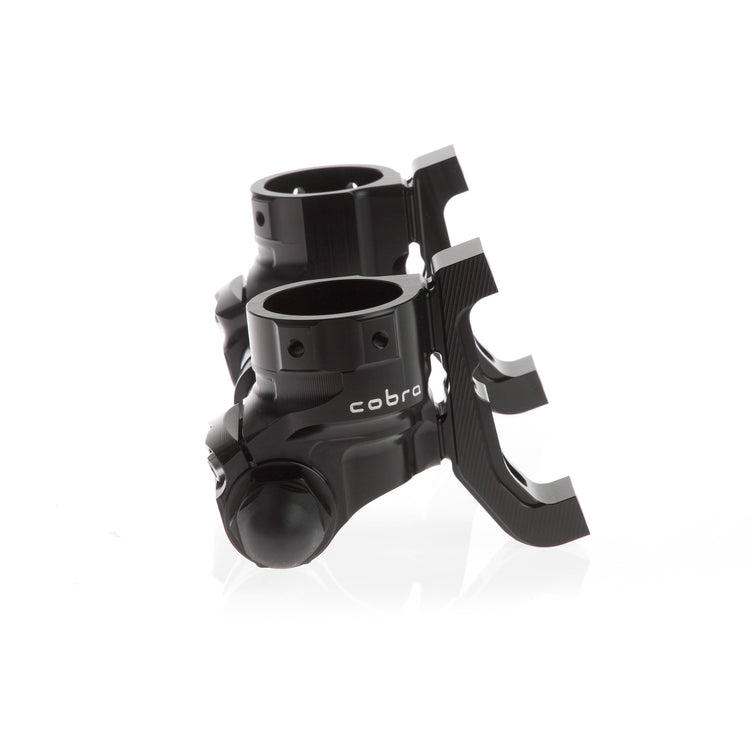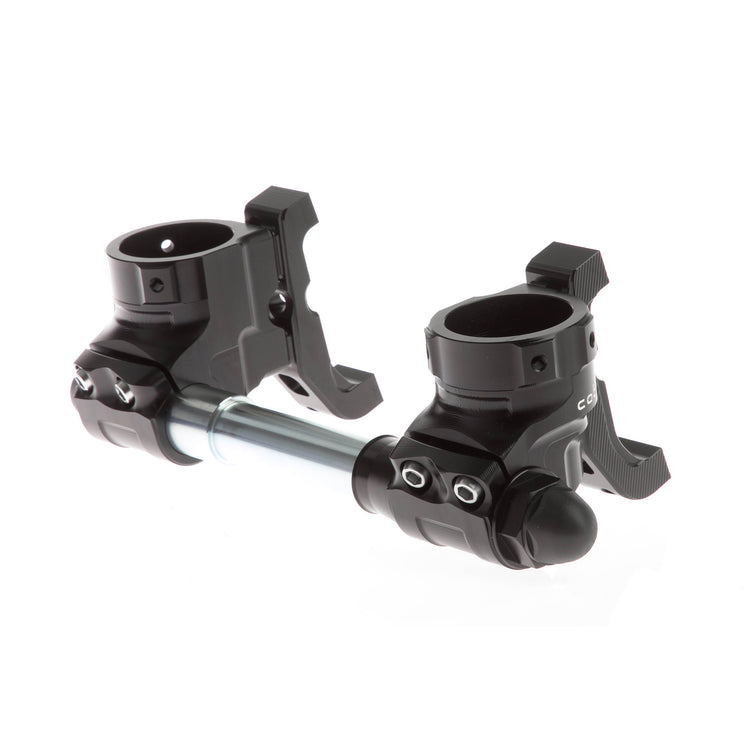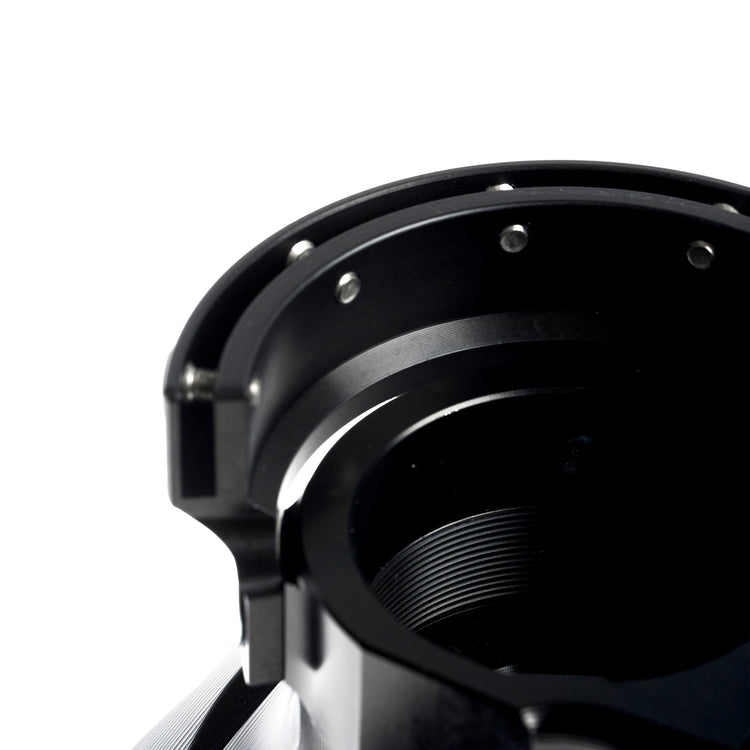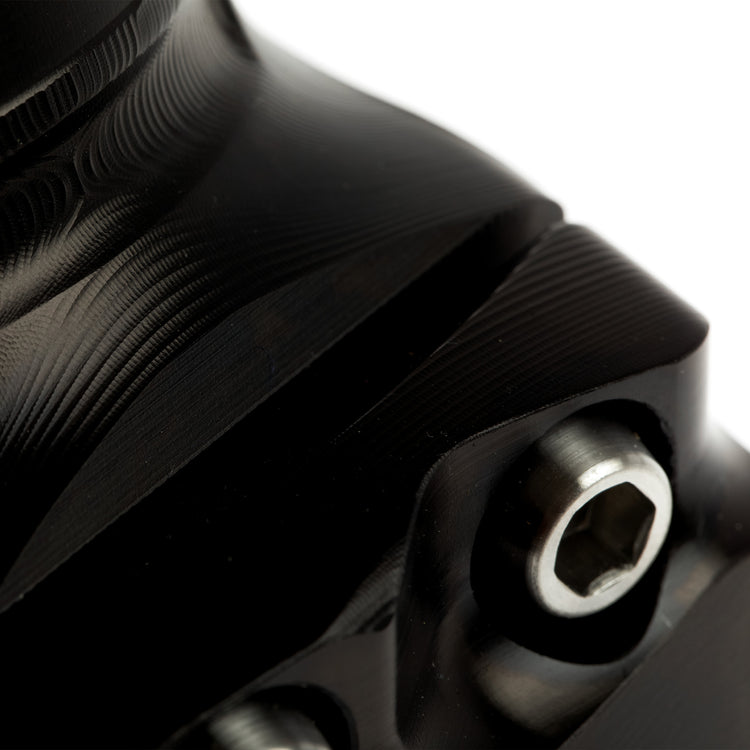 WARNING: the kit is designed to be used together with triple clamps 200 or 198mm wide.
DESCRIPTION
Modularity is the center of the COBRA fork feet project and it's the feature that, simply by replacing the brackets of the calipers, allows to switch from a single disc to a twin discs brake system without having to replace fork feet. It also allows you to switch from diameter 240mm discs to 260mm and vice versa.
We combined all these features together with 25mm reduced offset compared to the motocross fork feet and with a fork guards fixing system that limits the eventuality of ripping when the hole-shot device is operative, or after a crash or a fall.
The wheel axle clamping screws aim toward the outside, this to allow an easy intervention when the front wheel must be removed.
Both the fork feet and the caliper brackets are machined from solid Ergal 7075 T6 with black hard anodising as finishing.
The fork feet for discs Ø240 and 260mm are available for these fork models:
WP 48 X-act air MY2015-20 (offset 25mm) 

WP 48 X-act air MY2021 (offset 25mm) 

KYB 48 Yamaha (offset 25mm) 

KYB 48 TM (offset 31mm)

Showa 49 (offset 25mm) 

Ohlins 48 (offset 25mm)

Marzocchi 50 (offset 25mm)
The Twin Discs Brake system kit includes:
2 fork feet offset 25mm (31mm on TM feet)

2 brackets for calipers (available for discs diameter 240 and 260mm)

2 fork guards connections

1 front wheel axle diameter 25mm 

1 side spacer for COBRA Twin Disc Front Hub
Guarantees
EXCELLENCE
Very high quality and utmost care in design and manifacturing, with less bulk and greater versatility.
PERFORMANCE
Unique and innovative
high-end products designed, tested, and developed with the best world pilots.
ASSISTANCE
On track technical support at the main race events for the service of the entire product line, with the aim of the maximum race performance.