SUPERMOTO PERIMETRAL TRIPLE CLAMPS // YAMAHA
Regular price

Sale price

$764.00
WHAT THE KIT INCLUDES

1 top triple clamp
1 bottom triple clamp
1 steering stem
2 brake fluid clamps
SPECS

made from solid ergal 7075 T6
extra stiff perimetral design
adjustable offset 15-17mm
adjustable handlebar risers position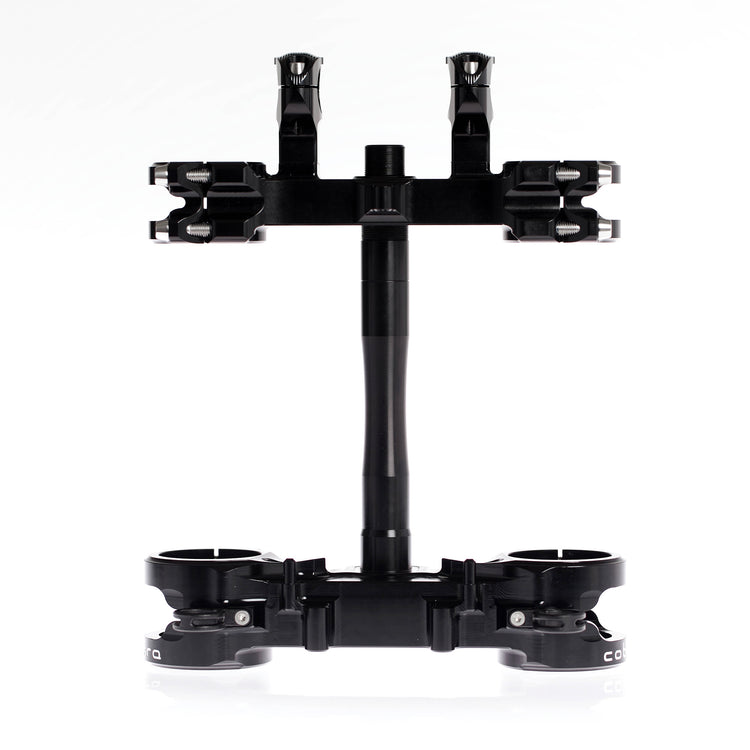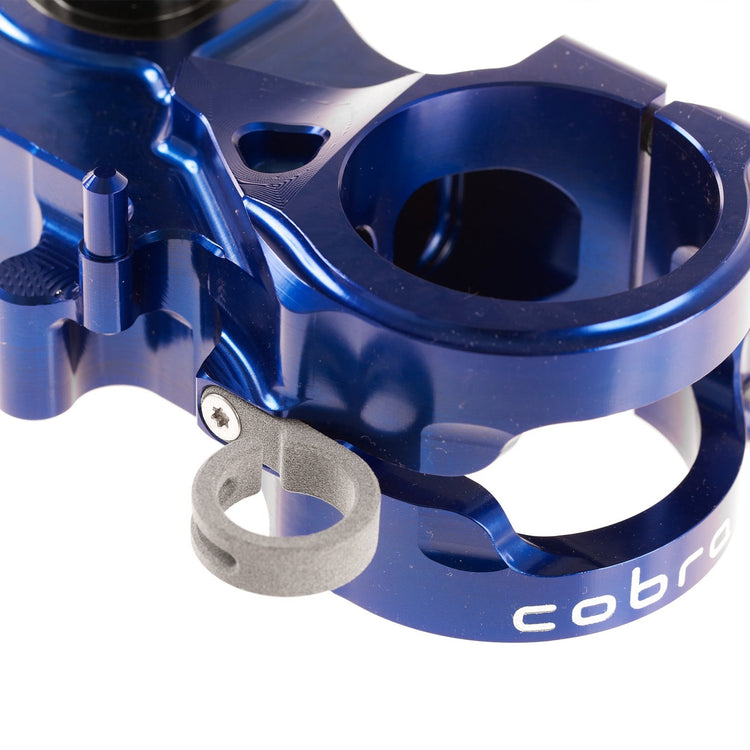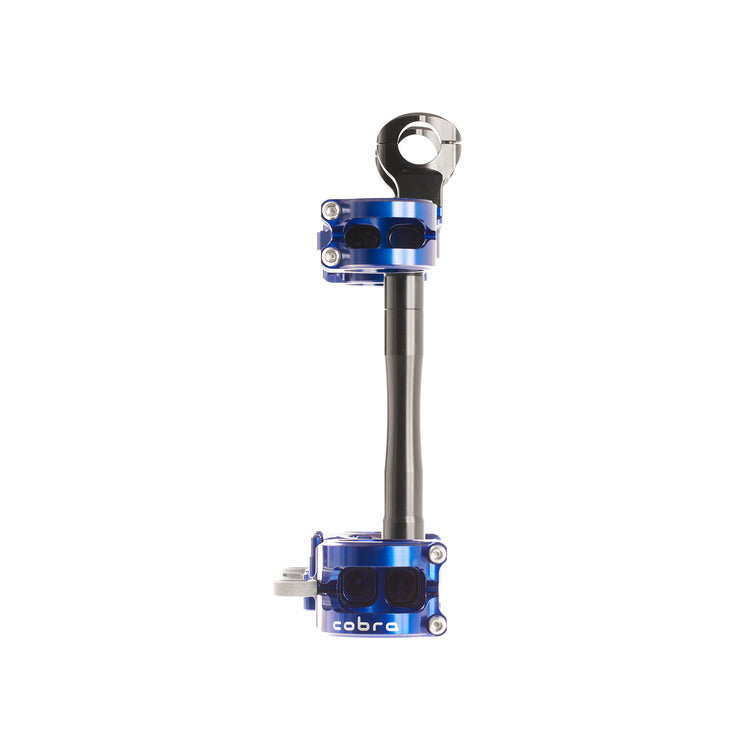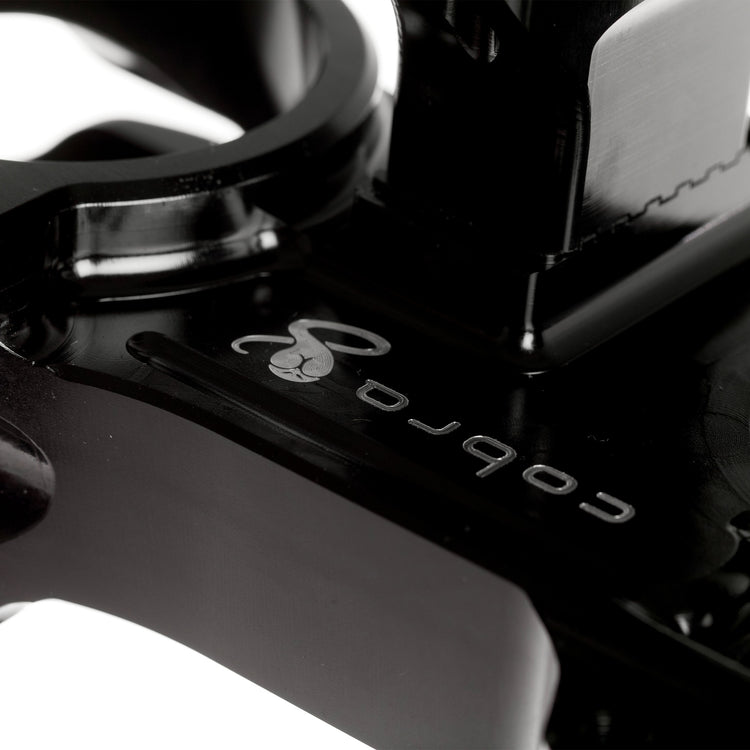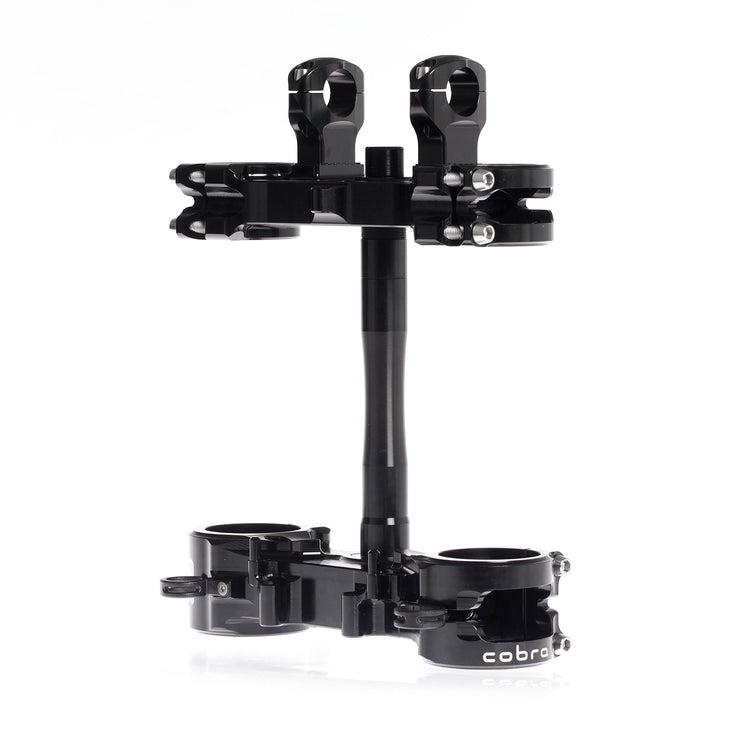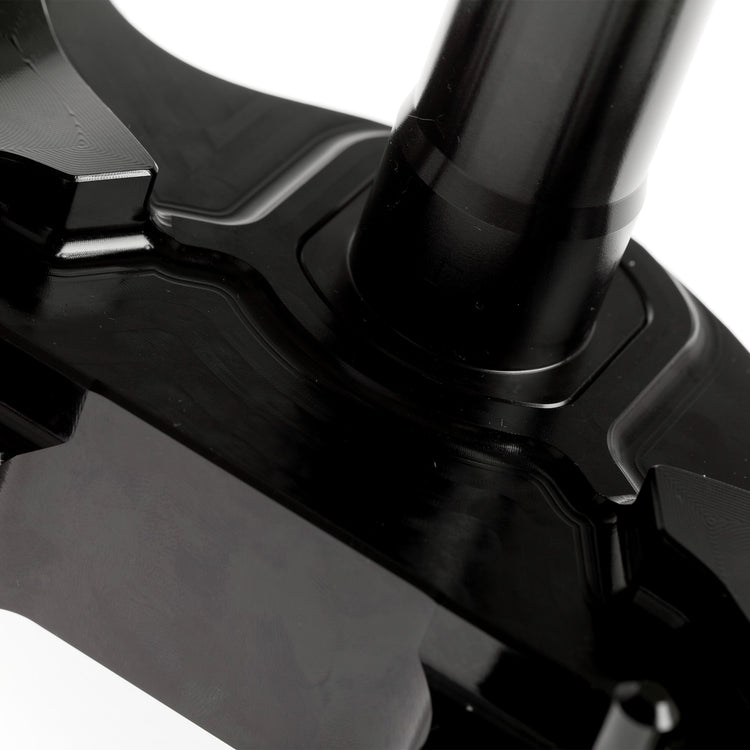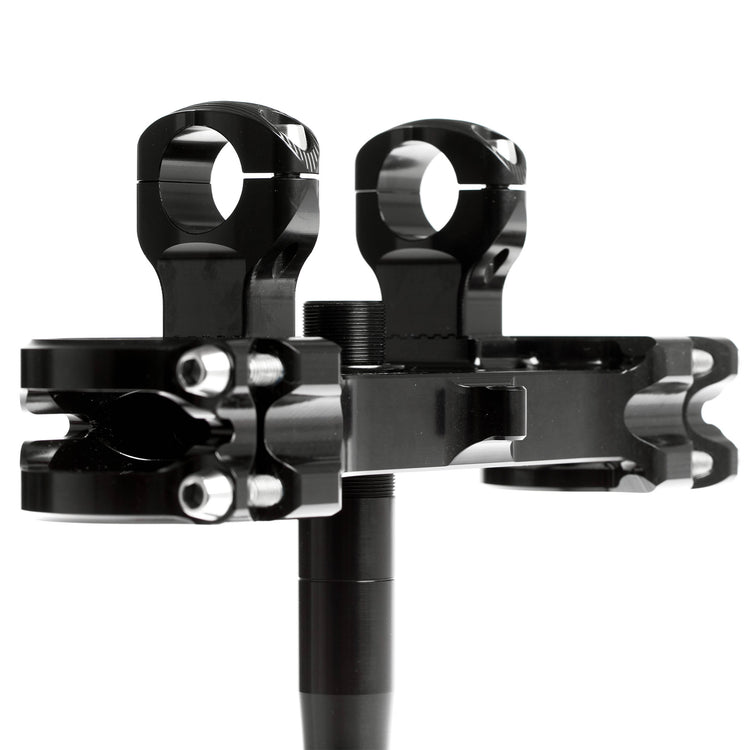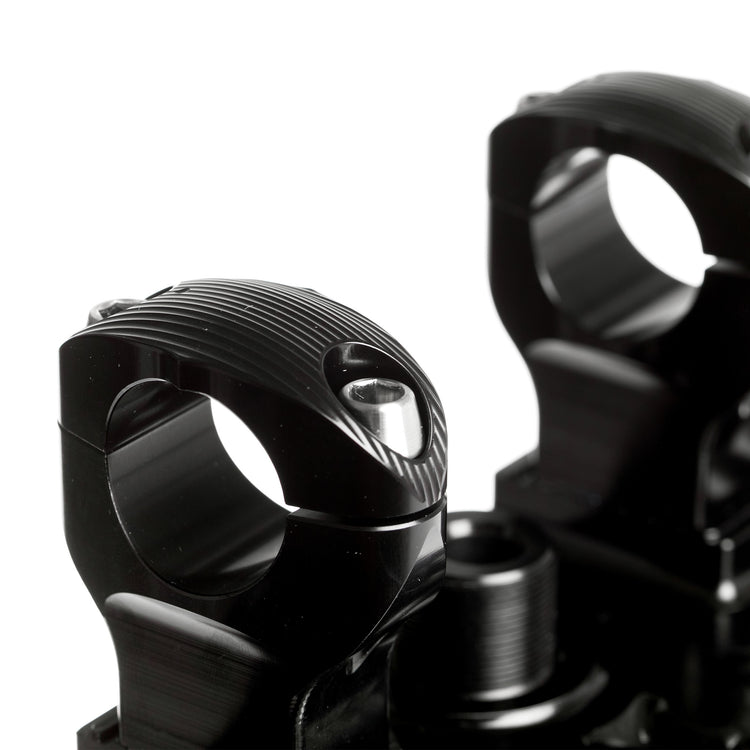 WARNING: the kit doesn't include the handlebar risers and the bearings.
DESCRIPTION
The Supermoto discipline involves the usage of dirt bikes conveniently transformed and adapted to race on both asphalt and dirt track.
The high speeds reached at the end of the straight lines and the high friction level of the slick tires on the asphalt entail strongly more demanding hard braking in comparison to what it happens in motocross. This means a high mechanical stress level on the front-end of the motorcycle.
The COBRA Supermoto Perimetral Triple Clamps have been designed exactly with the aim of improving the motorcycle front-end stability.
The usual manufacturing process of these after-market parts made from solid aluminum considers the machining of the bottom sides of both the triple clamps: a solution that proposes again the same "three side open structure" of the original triple clamps. Basically, the idea is to offer higher performances relying on the mechanical properties of the solid aluminum.
We implemented a TOTALLY NEW STRUCTURAL IDEA by lengthways emptying both the triple clamps, without machining the bottom sides as it happens on the "usual" manufacturing.
This design allows to obtain a CLOSED PERIMETRAL STRUCTURE with four sides that, working together, increase the twisting mechanical strength of the whole system and consequently the stability of the motorcycle at high speeds and throughout the hard braking.
Both the bottom and the top triple clamps are machined from solid ERGAL 7075 T6, as also the steering stem and the fixing bolts.
The ADJUSTABLE OFFSET is another great advantage: you can switch from 15 to 17mm of offset and vice versa simply by turning 180° the steering stem.
The triple clamps are 200mm wide to allow the fitting of both the front wheel and the boosted brake system.
We always pay great attention to the ergonomics matter and the triple clamps are good as all the other COBRA products.
The handlebar risers position is adjustable to place near or move away the handlebar from the driver. Moreover, the three available heights (33, 43 and 53mm) allow any driver to enjoy the best ride position. 
The Yamaha Supermoto Perimetral Triple Clamps are available for the following motorcycle models:
Yamaha YZ-F 250, 450 with KYB 48 forks from MY 2013
The kit includes:
top triple clamp

bottom triple clamp

steering stem
Guarantees
EXCELLENCE
Very high quality and utmost care in design and manifacturing, with less bulk and greater versatility.
PERFORMANCE
Unique and innovative
high-end products designed, tested, and developed with the best world pilots.
ASSISTANCE
On track technical support at the main race events for the service of the entire product line, with the aim of the maximum race performance.