SPACERS FOR 100mm CALIPER AND KTM/HUSQVARNA RADIAL FORK LUG
Regular price

Sale price

$32.00
WHAT THE KIT INCLUDES

2 spacers for disc Ø300mm (thickness 3,4mm)
2 spacers for disc Ø310mm (thickness 8,4mm)
2 spacers for disc Ø320mm (thickness 13,4mm)
SPECS

ergal 7075 T6
hard anodising
WARNING

external Ø20mm
hole Ø10mm
centering: Ø13,9mm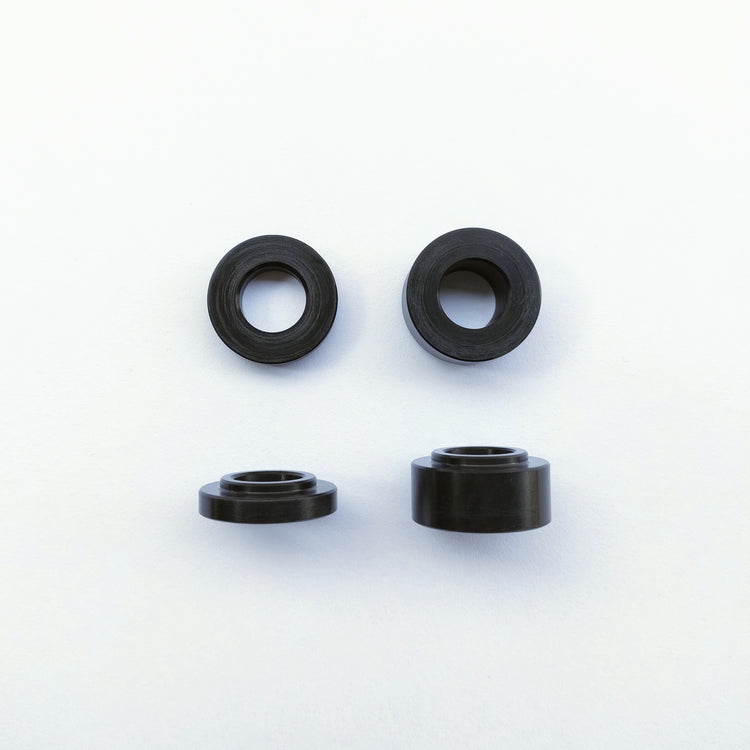 DESCRIPTION

Spacers to fit the 100mm caliper on the 100mm KTM/Husqvarna radial fork lug and discs Ø310 and 320mm.

External Ø20mm
Hole Ø10mm
Centering: Ø13,9mm

Machined from solid ERGAL 7075 T6, finishing black hard anodising.

The kit includes:
2 spacers for disc Ø310mm (

thickness 

3,4mm)
2 spacers for disc Ø320mm (

thickness 8,4mm)
Guarantees
EXCELLENCE
Very high quality and utmost care in design and manifacturing, with less bulk and greater versatility.
PERFORMANCE
Unique and innovative
high-end products designed, tested, and developed with the best world pilots.
ASSISTANCE
On track technical support at the main race events for the service of the entire product line, with the aim of the maximum race performance.