BUNDLE HONDA // ADIGE BY COBRA SLIPPER CLUTCH + PLANE CLUTCH COVER
Regular price

Sale price

$812.00
WHAT THE KIT INCLUDES

1 fixed hub
1 mobile hub
1 pressure plate
4 pressure springs
12 spacers to pre-load adjusting operation
4 pressure springs screws
4 opening springs
2 assembling screws
1 secure washer
1 plane clutch cover
SPECS

made from solid ergal 7075 t6
fixed hub: black hard anodising
mobile hub: chemical nickel + ptfe
spacers for preload adjustment included
WARNING

the disc pack is not included
Hurry, only 9 items left in stock!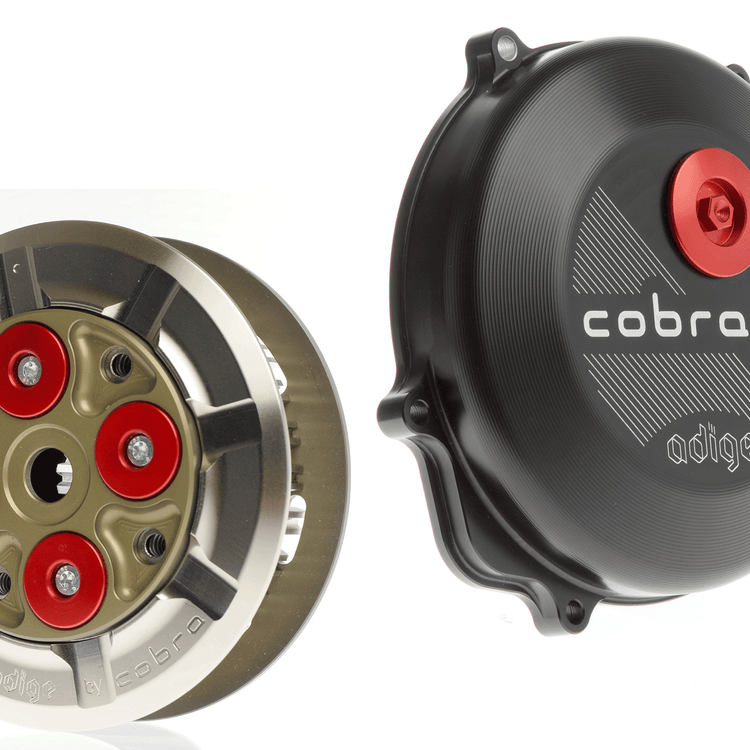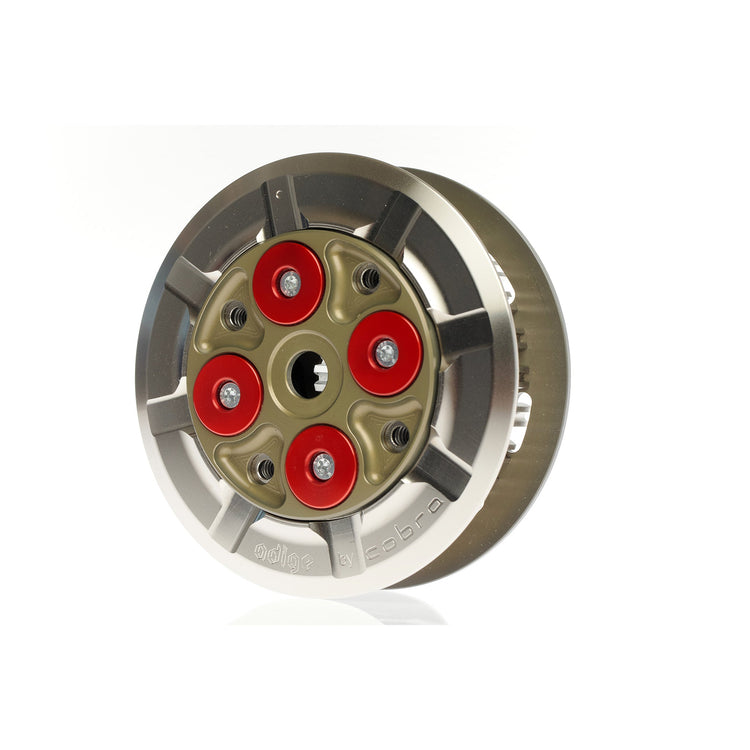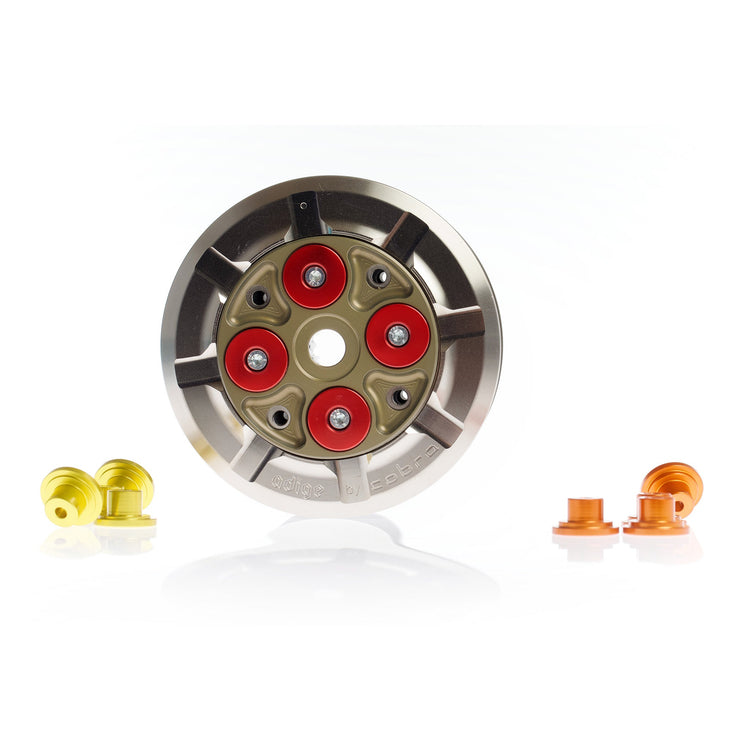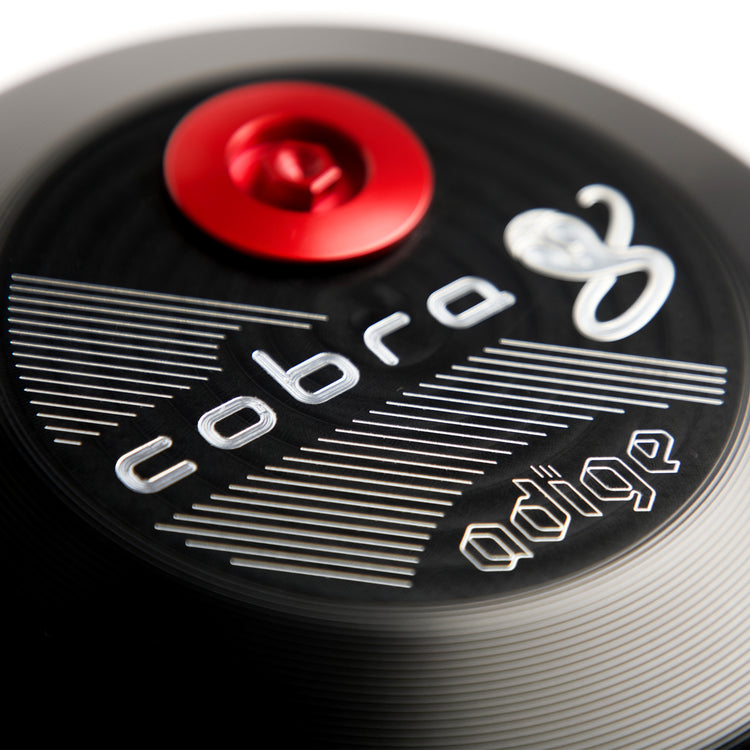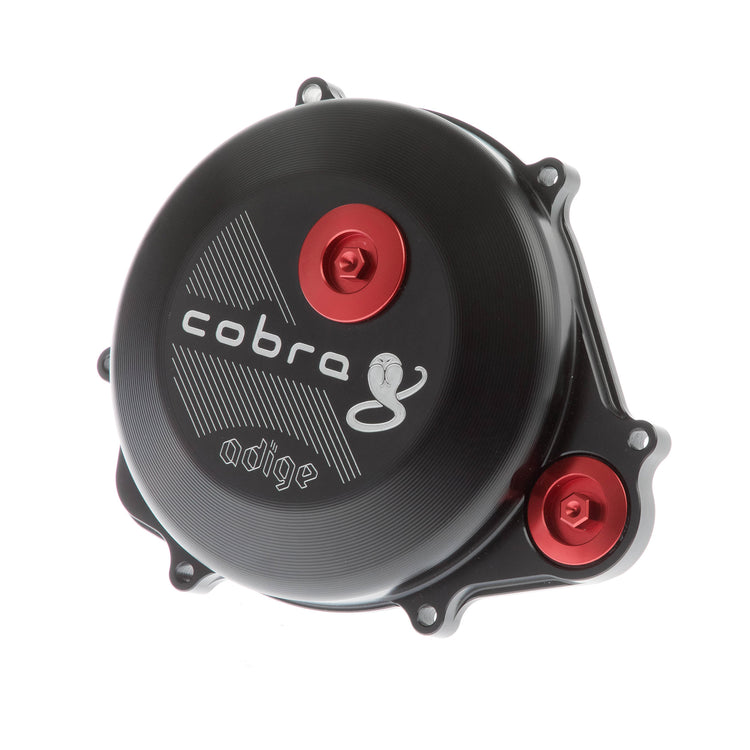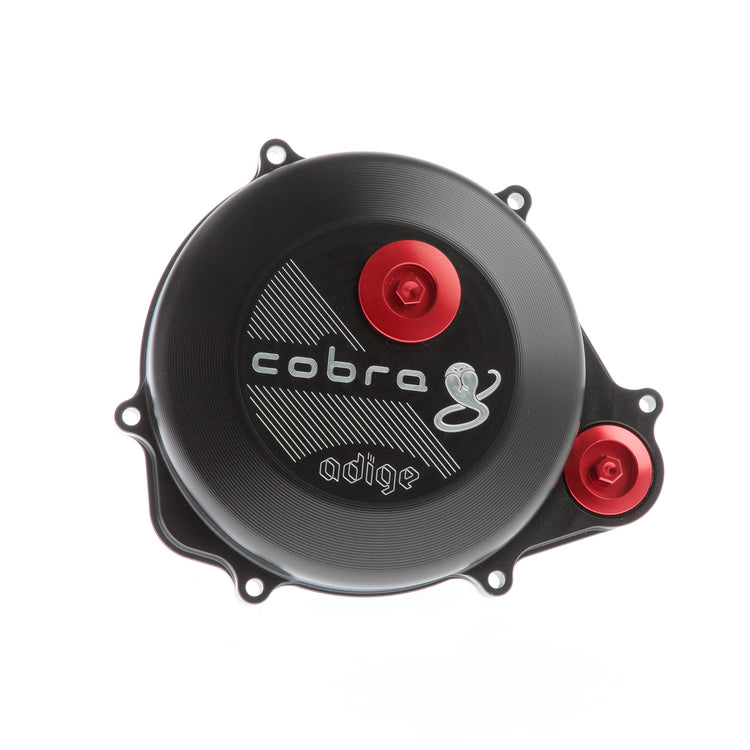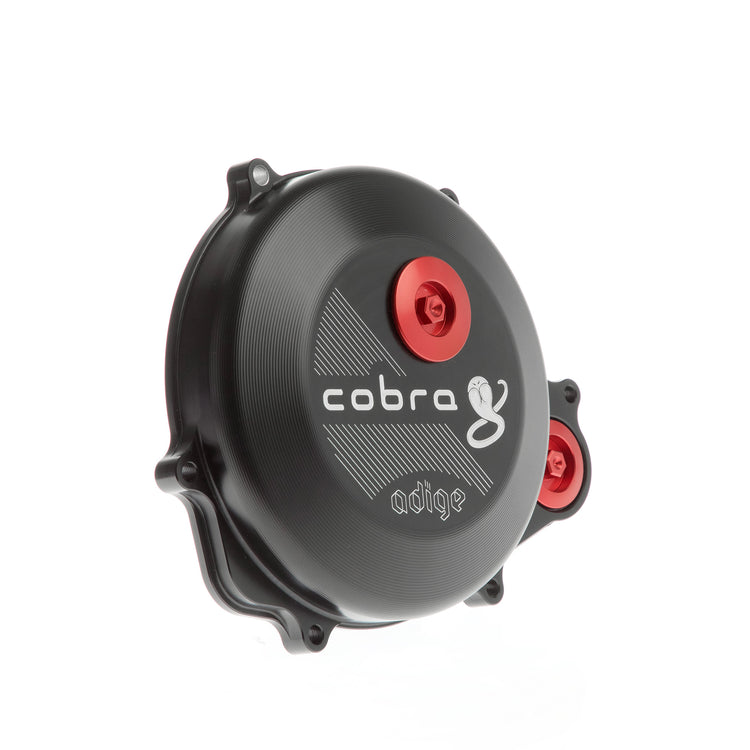 WARNING: the kit doesn't include the discs pack.
DESCRIPTION
The Adige slipper clutch is a special clutch designed and manufactured by COBRA on Adler license.
Racing and technology: COBRA, in collaboration with Adige technicians, has worked directly on track with the best drivers of the Supermoto World Championship to develop a specific clutch suitable for this discipline, obtaining a high-performance product, requested by the most important international teams also for cross usage.
The hubs of the Adige by COBRA clutch, machined from solid ERGAL 7075 T6 aluminum, work together on a helical toothing path which both kill any vibration at the clutch lever during braking and grant a good feeling at the start of the race. It has been developed to match the specific needs of a discipline with asphalt and off-road sections that must be faced with slick tires.
The easy tuning operation of the springs preload is done by using the supplied colored spacers: this allows any driver to find his personal setting, in any climate and track conditions.
This operation can be even more easy and fast thanks to the clutch cover (sold separately) machined from solid aluminum, designed with an "easy set-up" hole that allows the replacement of the spacers with motorcycle in standing up position and hot engine, also in pit lane. 
Moreover, the black hard anodising guarantees a better resistance to the scratches and to the abrasions compared to the original clutch cover.


ADVANTAGES of Adige by COBRA clutch in comparison with the other standard slipper clutches:
- no vibrations at the clutch lever during anti-hopping operation
- great feeling at the start moment
- fast tuning of the preload of the springs, also in pit lane
- set-up spacers supplied with the clutch
- reduced weight
- possibility to use OEM discs and clutch basket



ADVANTAGES of "easy set-up" Clutch cover:
- machined from billet aluminum with "easy set-up" hole
- viton o-ring with high-resistance to the heat (only on some models)
- "channel retainers" for a perfect fit of the o-ring on the clutch cover to maintain the clutch free from dust and moisture (only on some models)
- CNC machined oil drains with directional funnel to carry the oil directly into the clutch where it's needed, it allows a better the dissipation of the heat, preserving the disks from fast use (only some models)
Guarantees
EXCELLENCE
Very high quality and utmost care in design and manifacturing, with less bulk and greater versatility.
PERFORMANCE
Unique and innovative
high-end products designed, tested, and developed with the best world pilots.
ASSISTANCE
On track technical support at the main race events for the service of the entire product line, with the aim of the maximum race performance.